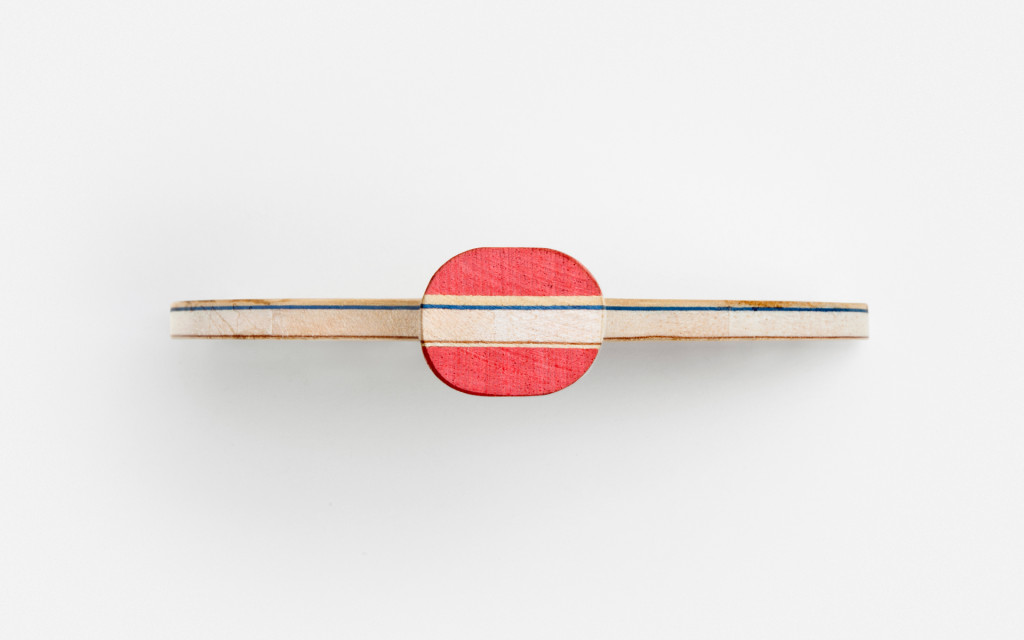 mehrteilige Fotoserie/ multipart photo series:
Onatopp, Solitaire, Goodnight, Flex, Galore, Goodhead, King, Caruso, Frost, Octopussy, Steffi Schöne © 2013
Die mehrteilige Fotoserie "Bond Girls" zeigt noch unbelegte Tischtennisschläger, die von einer bestimmten Perspektive aufgenommen wurden. Sie tragen die Namen jener Damen, die ki­ne­ma­to­gra­fisch meistens ihr Leben lassen müssen, um das Geheimnisvolle an ihnen nicht mit einem 007-Alltagstrott zu ruinieren. Um rar und besonders zu bleiben, lieber vorher sterben oder zum Bild erstarren, als sich im Alltag durch Gewöhnlichkeit und Verfügbarkeit zu entwerten. Ich spreche für all meine Schläger, die Bond Girls kann ich nicht mehr fragen – schon tot oder unbekannt verzogen.
The  photo series "Bond Girls" displays table tennis rackets in their virgin condition from a specific point of view. They are named after those ladies who often cinematographically have to die before a daily grind with 007 ruins their secrecy. To stay rare and exceptional you rather die or you grow stiff in an image before you devalue yourself through usualness and availability in an every day life. I speak for all of my rackets. The Bond Girls I cannot ask anymore – already dead or address unknown.
Steffi Schöne