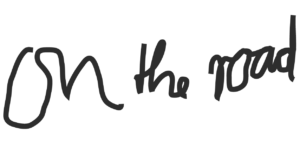 Steffi Schöne • Fotografie 2015-17
Installation im Rathaus Horb am Neckar • 26. JAN – 16. JUN, 2017

ON THE ROAD (T05H),  185 cm x 624 cm (variabel als Hoch- und Querformat)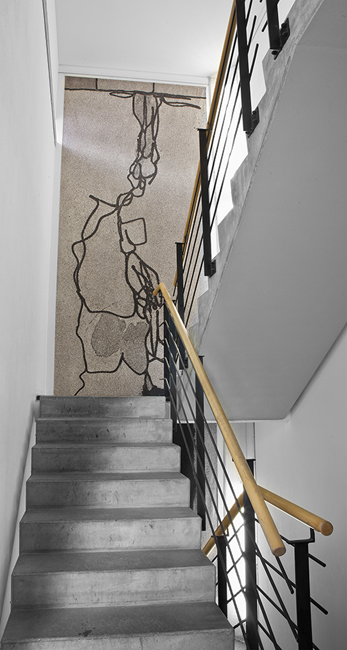 Installationsansicht Rathaus Horb (T05H), 624 cm x 185 cm, Textildruck, 2016/17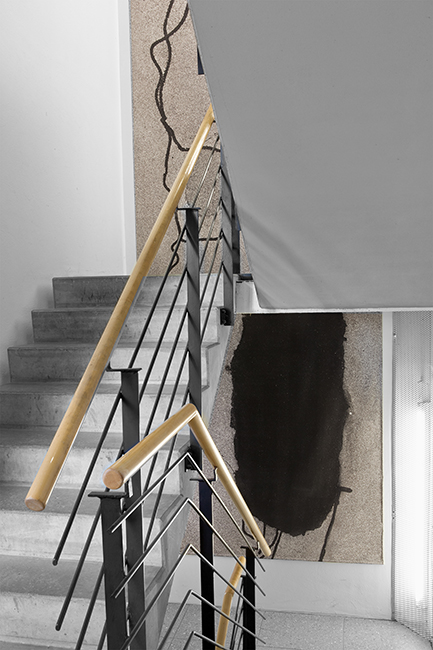 verläuft an einem Stück, entlang des Treppenabsatzes, über zwei Etagen
ON THE ROAD (T03H), Installationsansicht Rathaus Horb,  200 cm x 630 cm, Textildruck

ON THE ROAD (T03H),  200 cm x 630 cm, Textildruck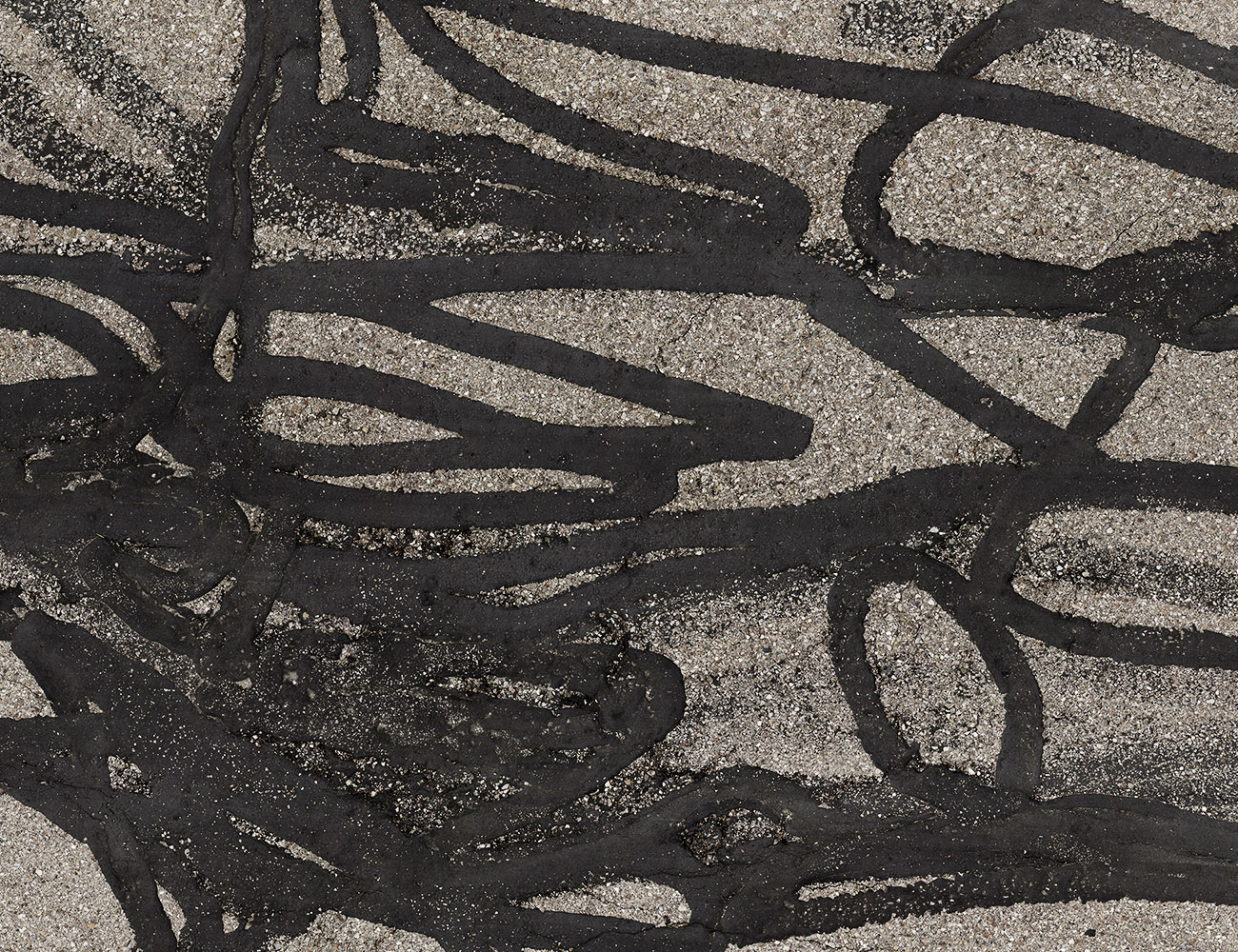 ON THE ROAD (T03H),  Detail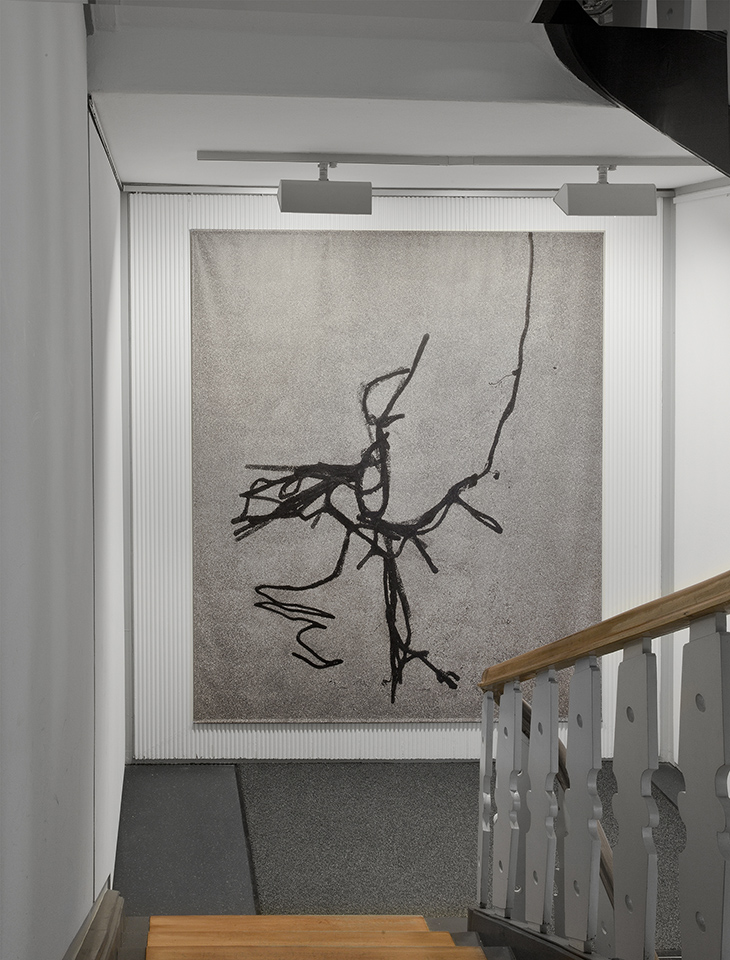 ON THE ROAD (T08H), 256 cm x  210 cm, Textildruck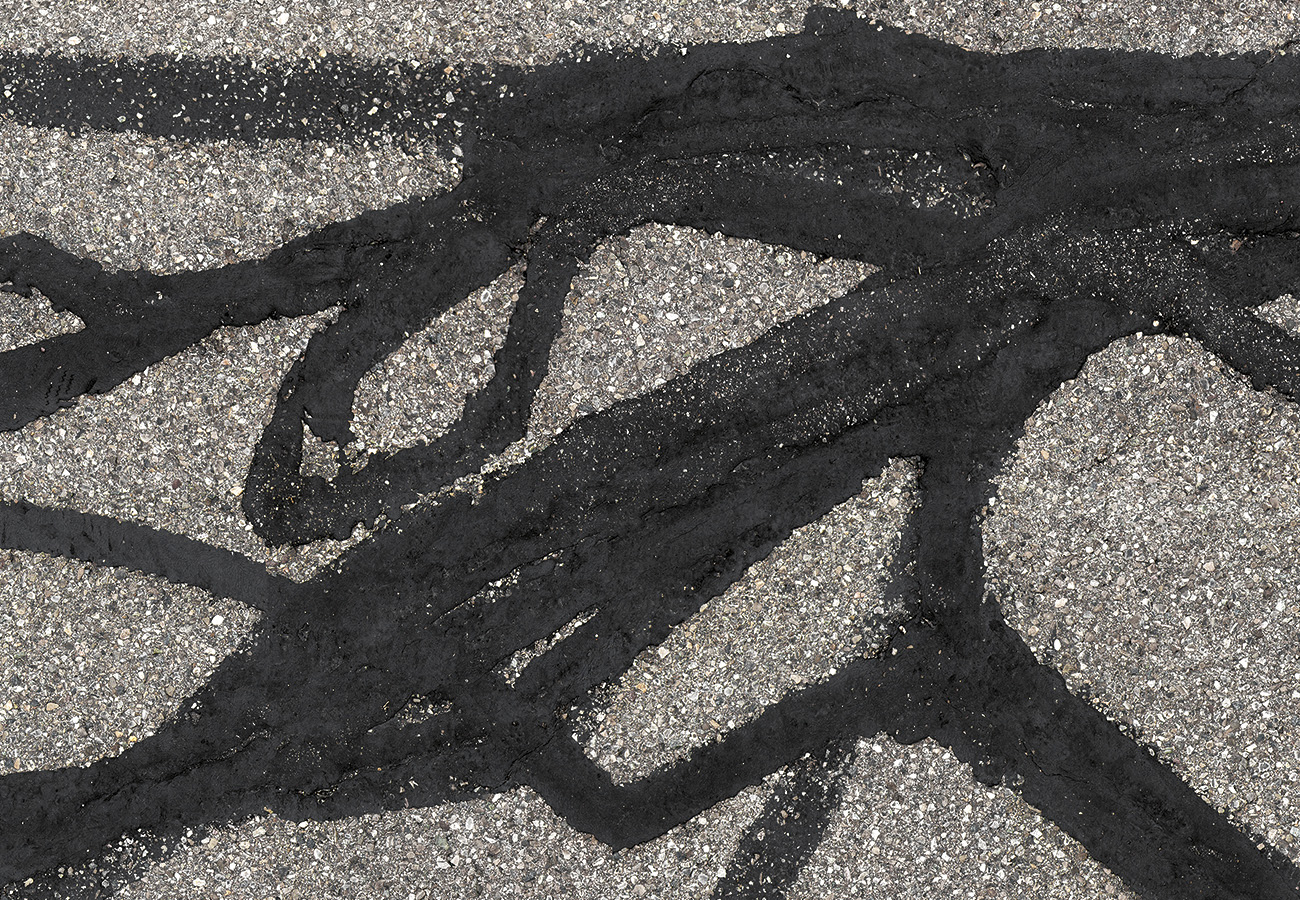 ON THE ROAD (T08H), Detail
ON THE ROAD (T04H), 290 cm x 200 cm, 2016/17
26. Januar – 16. Juni 2017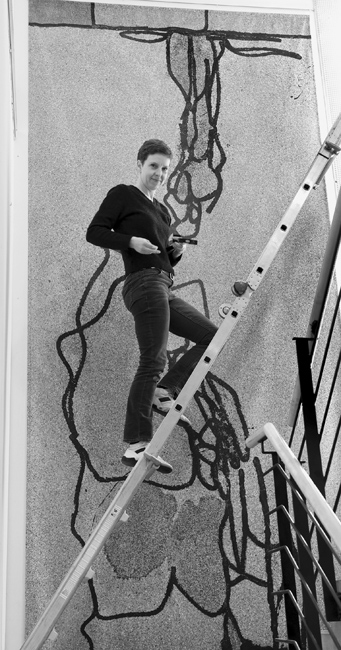 Steffi Schöne | Foto © M. Hopp 2017



Auf die gewöhnlichen Dinge, Strukturen und Gesten des Alltags und das ihnen innewohnende Veränderungspotential fokussiert Steffi Schöne (geb. 1979, Leipzig) ihren fotografischen Blick. Ihre erste Einzelausstellung in Deutschland hatte die Künstlerin 2011 in der edith wahlandt galerie. Unter dem Ausstellungstitel "Mise en Scène" wurden Fotoarbeiten aus den Jahren 2008 bis 2011 gezeigt. Besucher, Sammler und die Presse zeigten sich begeistert. Mittels digitaler Bildbearbeitung verwandeln sich in ihren Fotoarbeiten die Alltagsobjekte in abstrakte Bildelemente, die zwischen malerischen Flächengebilden und skulpturalen Arrangements changieren. Seitdem waren immer wieder Arbeiten von ihr im Rahmen von Themen- und Gruppenausstellungen in der edith wahlandt galerie sowie auf der Art Cologne zu sehen.
Seit August 2015 wohnt und arbeitet Steffi Schöne für drei Jahre als Stipendiatin im Antonie-Leins-Künstlerhaus in Horb am Neckar. Nach einer Dozentur 2012/13 in der Fotoklasse an der Staatlichen Kunstakademie Tbilisi in Georgien war sie im Rahmen von Künstlerresidenzen viel unterwegs, unter anderem in Portugal, Irland und Lanzarote.
Wie ihre neue Fotoserie "on the road" vor Augen führt, ist auch in Horb die Beobachtung alltäglicher Dinge und Situationen grundlegend für ihre künstlerische Praxis. So fotografiert sie mit Bitumen reparierte Straßenabschnitte, die von anonymer Hand ausgeführte Ausbesserungen im Asphalt. Von der vorgefundenen Situation macht sie zahlreiche Detailaufnahmen, die anschließend digital zu einer neuen Bildkomposition zusammengesetzt werden. Der konkrete Ort ist nicht lokalisierbar. In den Motiven arrangieren sich Bitumenlinien, Asphaltschichten, Pfützen und Schatten zu malerischen und graphischen Elementen. "Mich interessiert, wie sich Dinge vor der Kamera wandeln lassen. Was lässt sich durch ein Foto vermitteln und was bleibt Projektion des Betrachters?"
Fotografie, im ersten Arbeitsschritt von der Künstlerin als Medium des Abbildens eingesetzt, generiert im Laufe des künstlerischen Bearbeitungsprozesses nahezu gegenstandsfreie Bilder. Die Dinge werden aus dem alltäglichen Raum in die Sphäre der ästhetischen Wahrnehmung transferiert und zu bildnerischen Elementen eines abstrakten Formvokabulars, sind Fläche, Linie, Form. "In vielen meiner Arbeiten lasse ich durch eine bestimmte fotografische Perspektive Bildebenen visuell miteinander verschmelzen. Deshalb sind Proportionen, Raum und Perspektive von Objekten in meinen Fotos kaum zu begreifen. Erst mit dieser visuellen Wandlung lassen sich andere, oft ungeahnte Qualitäten entlocken, die nicht an eine vorherige Funktion oder Bedeutung der Dinge geknüpft sind", so Steffi Schöne. Stille Kippmomente zwischen Materialität und Immaterialität werden visualisiert. Es entstehen Bildräume, in denen archaisch anmutende Elementarzeichen bildhafte Assoziationen wecken und spielerisch-freie Linienformationen zum Geschichtenerfinden anregen. Neue Wahrnehmungsräume tun sich auf, in denen eine von jeder Bedeutung befreite Bildlichkeit das Vorstellungs- und Erinnerungspotential des Betrachters in Gang setzt.
Von 2006 bis 2010 studierte Steffi Schöne an der Universität für Angewandte Kunst in Wien bei Erwin Wurm Bildhauerei und Multimedia. Sie wurde mit internationalen Förderstipendien ausgezeichnet und nahm an Ausstellungen u.a. in Stuttgart, Köln, Berlin, Belgrad, Leipzig, Tbilisi, Wien und Ingolstadt teil. 2016 hat sie beim Jeanette-Wolff-Skulptur-Wettbewerb in Dinslaken (NRW) den ersten Preis erhalten.
Dr. Heiderose Langer
Geschäftsführerin der Kunststiftung Erich Hauser, Rottweil
Steffi Schöne (born in Leipzig in 1979) focuses her photographic gaze on the ordinary things, structures and gestures of everyday life and the potential for change inherent in them. She had her first solo exhibition in Germany in 2011 at the edith wahlandt galerie. The exhibition, entitled "Mise en Scène", presented photographic works dating from 2008 to 2011. Visitors, collectors and the press greeted the exhibition with enthusiasm. In her photographs, everyday objects are transformed by means of digital image editing into abstract visual elements that alternate between painterly structures and sculptural arrangements. Since then, her work has been shown at numerous thematic and group exhibitions at the edith wahlandt galerie and Art Cologne.
In August 2015, Steffi Schöne began a three-year scholarship living and working at Antonie-Leins-Künstlerhaus in Horb am Neckar in south Germany. After lecturing in photography at Tbilisi State Academy of Arts in Georgia in 2012/13, artistic residencies took her to places as far-flung as Portugal, Ireland and Lanzarote.
As her new photography series on the road shows, the observation of everyday things and situations has remained fundamental to her artistic practice in Horb as well. For example, she photographs stretches of road that have been repaired with bitumen: improvements wrought in the tarmac by anonymous hands. She takes numerous close-ups of the situation she has encountered and later digitally reassembles them into a new composition. The specific place cannot be located. In the images, bitumen lines, layers of tarmac, puddles and shadows arrange themselves into painterly and graphic elements. "I am interested in how things can be transformed in front of the camera. What can be mediated through a photo and what is projected by the observer".
Photography, which Schöne deploys as the medium of representation in the first stage of her work, comes to generate almost objectless images in the course of the artistic editing process. Things are transferred from the everyday world to the sphere of aesthetic perception, becoming creative elements in an abstract vocabulary of forms: surfaces, lines, shapes. "In many of my works, I visually merge layers of the image together through a special photographic perspective, so that the proportions, space and perspective of objects are scarcely graspable. Only through this visual transformation can other, often unforeseen qualities be drawn out that have no connection to the things' previous function or significance," according to Schöne. Silent tipping points between materiality and immateriality are visualised. Visual spaces are created in which archaic-seeming, elementary signs arouse figurative associations and free, playful formations of lines stimulate the invention of stories. New perceptual spaces open up in which a play of imagery liberated of any meaning activates the potential of the viewer's imagination and memory.
Between 2006 and 2010 Steffi Schöne studied at the University of Applied Arts in Vienna with Prof. Erwin Wurm in the class of "Sculpture and Multimedia". She has been awarded international scholarships, and she took part in exhibitions in Stuttgart, Cologne, Berlin, Belgrade, Leipzig, Tbilisi, Vienna and Ingolstadt. In 2016 she won first prize in the Jeanette Wolff sculpture competition in Dinslaken (NRW, Germany).

Dr. Heiderose Langer
Managing Director of Art Foundation Erich Hauser, Rottweil